>> Solar, Weather and Climate Products >> Android and IOS solar PV photovoltaic mobile App Tool
PV_OptiMizer Android and IOS cheap low cost solar PV photovoltaic cells panels design sizing selection tilt orientation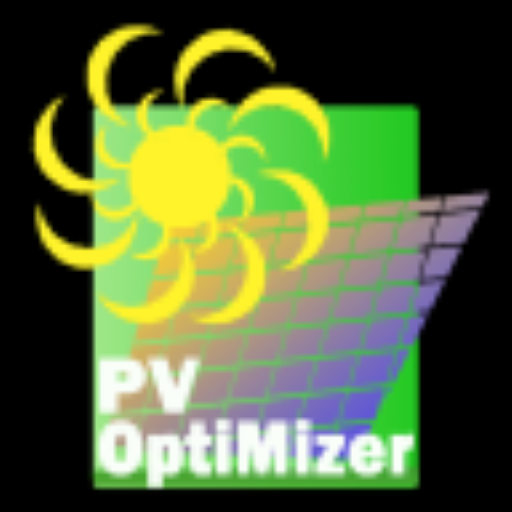 Determining photovoltaic cell orientation has always been a field that required professional knowledge of solar positioning. Theoretical optimum Azimuth (Orientation) and Tilt (Slope) for PV cells within the southern hemisphere is North facing (Azimuth = 0) with a tilt of latitude minus 15° (summer bias). But that is not always possible or cost effective. PV_OptiMizer is a new application from Exemplary that determines annual average and monthly average daily electricity produced by a specified PV cell, panel or array when pointed in whatever direction. Sensors within the smart phone/pad detect changes in azimuth (orientation) and tilt (slope) which then allow the application to refer to current solar and temperature data tables in order to determine average daily electricity produced for the same positioning as the phone/pad. Due to its inherent user friendly and interactive nature, the primary target market for this application is PV retailers, because it is a simple means of explaining and demonstrating the importance of panel orientation to customers (or for the customers to establish it indicatively for themselves).
Main features include:
Variation of Azimuth and Tilt through physical positioning of the smart phone/pad. Lay it on the alternative roof slopes and read the output of a small standard system.
Instant feedback indicating the percentage of maximum energy output that would be generated for the particular tilt and orientation in the specified location.
Instantly predicts the yearly and monthly average daily Electricity yields (kWh) depending on user specifications.
Users obtain different views (Annual view and Monthly view) with 2D bar graphs for intuitive understanding of the energy production throughout the year.
Users receive an interface to view and check the system outputs and the system parameter settings. Configuring of system design parameters is also available when enabled through In-App Billing.
A search function enables faster selection of current location or any other location of interest.
Select and purchase relevant site(s) through In-App Billing function. Choose from 100 sites across Australia.
To download please go to App Store for IOS device or GooglePlay for Andoird device.